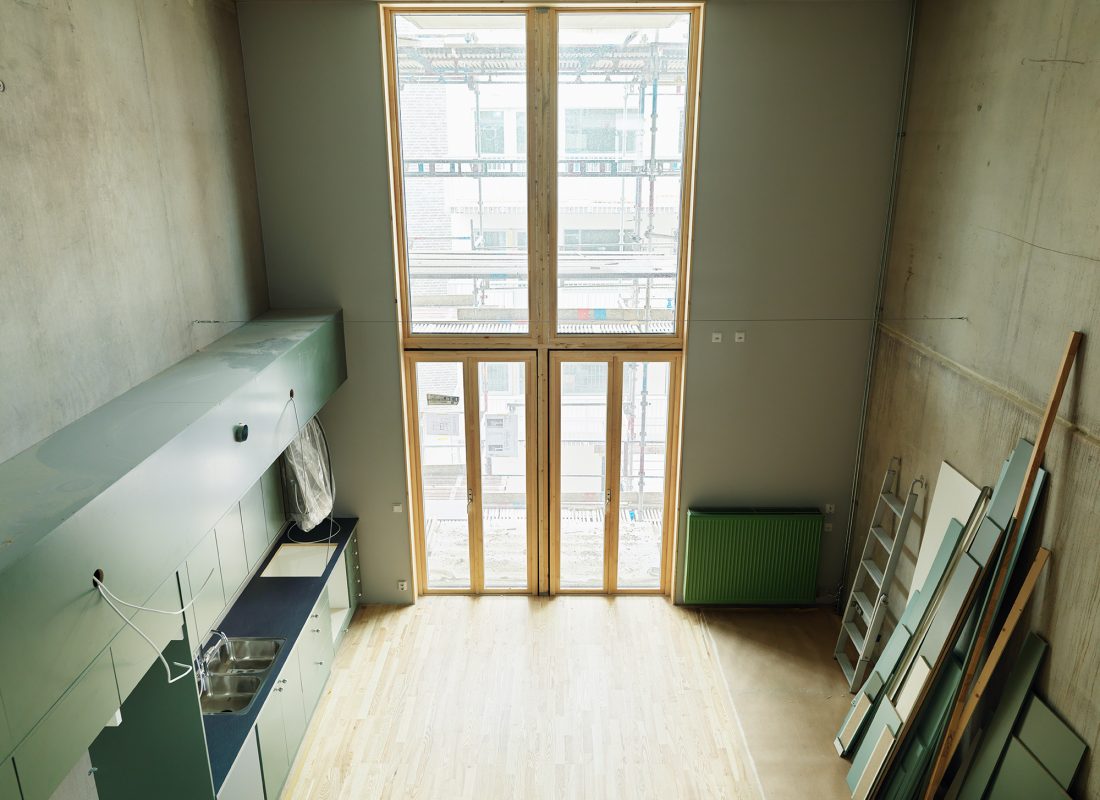 From St. Knut's square, the lush St. Knuts väg leads to IGGY - 69 rental apartments for urban living. IGGY is designed, built and managed by Siegel - finalist and winner of almost all builder and architect awards in Sweden. Recent projects in Malmö are BRF Ohoj, Cykelhuset Ohboy and BRF Shiitake at Solbacken.
IGGY is part of the new residential area that is springing up in Norra Sorgenfri in Malmö. It is a sibling to the Ohboy bicycle building in Västra Hamnen and is based on the same ideas for a greener city and how architecture can change our lifestyles for the better.
The central location of the house, right between S:t Knuts square, Värnhem and Kungsgatan makes it the perfect accommodation for active city life: close to both restaurants and commuting!
The building houses 69 apartments, ranging from townhouses and one-room studios with spacious balconies to two-storey apartments, as well as a guest apartment, a communal rooftop sauna and sun terrace, and a bicycle workshop for all tenants to use. Welcome in!
Read more about IGGY and our other projects on www.siegel.nu 
You can also find information about vacant apartments under the tab Rent or buy on our website.
IGGY
In the centre of the city
IGGY is strategically located close to workplaces, schools, buses and trains. Värnhem bus station is about 4-5 minutes walk, or 2-3 minutes by bike, away. The four train stations Centralen, Triangeln, Östervärn and Rosengård can be reached in about 20 minutes on foot or 7-8 minutes by bike. IGGY is thus within walking distance of no less than four commuter stations. This in an area where the bicycle and pedestrian network is well developed.
Greenery and parks are in all directions and within a 750 m radius are several large grocery stores, a liquor store and a large number of cafés and restaurants.